5 Tips for Choosing the Right Company for Storm Damage Roof Repair Near Me
If you've recently experienced storm damage to your roof, then finding the right company for doing roof repair near you is absolutely essential. A good quality job will leave your home well-protected against any future storms and can help restore its structural integrity while giving it a much needed aesthetic boost. But there are plenty of companies offering different services and rates in this area, making it hard to choose between them. To ensure you make an educated decision that gets you the best possible results for a reasonable rate – here's our guide on how to pick the perfect company for storm damage roof repair near me!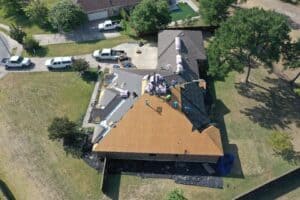 Research the company history and references – make sure they have experience with storm damage roof repair: When it comes to repairing storm damage on your roof, it's important to do your research and choose a company with experience and a proven track record. Take the time to dig into their company history and check their references. Look for reviews and feedback from previous clients, and don't be afraid to ask for pictures or examples of their past work. Choosing a reputable and skilled company can mean the difference between a speedy and successful repair or an ongoing headache and costly repairs. So, choose wisely and make sure you feel confident in their ability to handle the job before signing any contracts.
Compare rates and services offered by different companies in your area: Obviously, cost is an important factor when it comes to roof repair. While you don't want to pick the cheapest option just for the sake of saving money, it's important to compare rates between various companies in your area and get a feel for what different services they offer at their different price points. Generally speaking, more expensive does not necessarily equate to better service, so make sure to do your due diligence and compare their offerings before making a final decision.
Ask questions to ensure the contractor is fully licensed and insured: In addition to comparing rates, make sure you ask questions about the contractor's license and insurance status. This is a must for any roof repair job, as it will not only ensure that your project is completed up to code but also help protect you from any potential liabilities in the event of an accident or other issue during the job. Unlicensed contractors typically don't carry the proper insurance and can leave you in a bad spot should something go wrong. So, it's best to always ask questions and confirm that the contractor is fully insured before you make any decisions.
Make sure they use quality materials for the repair job: When it comes to finding the right storm damage roof repair company, it's important to ensure that they're using quality materials for the job. After all, the durability and longevity of your roof will depend heavily on the quality of materials used for the repair. Investing in high-quality materials might seem like an added expense, but it can save you a lot of money in the long run by preventing further damages that would require additional repairs. A reliable roofing company will always prioritize the use of high-quality materials, ensuring that your roof is not only fixed, but also guaranteed to stand up to harsh weather conditions for years to come.
Check reviews from previous customers to see how satisfied they were with the service: When it comes to finding the right company to repair your storm-damaged roof, it's important to do your research. One of the best ways to gauge the quality of a company's work is by checking reviews from previous customers. Not only can you get an idea of the level of satisfaction they experienced, but you can also see how the company handled any issues or concerns that were raised. Taking the time to read reviews can save you a lot of headaches down the road and help ensure that you choose a reputable and reliable company to handle your roof repairs.
When it comes to finding the right contractor for storm damage roof repair near you, there is a lot of research and legwork to do. Not only do you need to compare services and rates from different companies in your area, but you also need to make sure they are properly licensed and insured. Additionally, double check online reviews from previous customers and find out what type of materials they used during their repair job. Taking these steps can help ensure that the roof repair contractor you select will meet your expectations and be reliable during the process. But more importantly, by taking these important steps – you'll have peace of mind knowing that you've found the very best service for your roofing needs.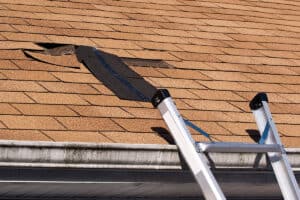 7200 Ranch Rd 2243, Georgetown, TX 78628, United States
(512) 844-1802