Roofing Georgetown TX: Everything You Need to Know About Installing Roofs 
If you're considering installation of roofing Georgetown TX, you'll need to know what materials are best for your climate zone and budget requirements. From understanding the different types of roofing systems available to selecting colors and styles that work with your home's siding – there's a lot of information to consider when getting ready for such an important home improvement project. 
Understand the local weather requirements for roofing in Georgetown, TX 
If you're a homeowner in Georgetown, TX, you know how important it is to keep your roof in top shape. But did you know that the local weather plays a big role in how you maintain and repair your roof? Georgetown can experience everything from scorching hot summers to sudden hailstorms, so it's crucial to understand the weather requirements for roofing in this area. Proper ventilation, insulation, and shingles can help protect your roof from damage caused by extreme temperatures or heavy precipitation. By educating yourself on the local climate and taking the necessary precautions, you can ensure that your roof stays strong and secure for years to come.
Learn about different roofing materials and choose the right one for your home
The roof over your head is arguably the most important aspect of your home. It protects you and your loved ones from the elements, while also enhancing your home's overall aesthetics. The choice of roofing material for your home is crucial, as it can either make or break the look and feel of your property. With so many different materials to choose from, it can be overwhelming to decide which one is right for your needs. From classic asphalt shingles to eco-friendly options like solar panels, the right material can also save you money on energy bills.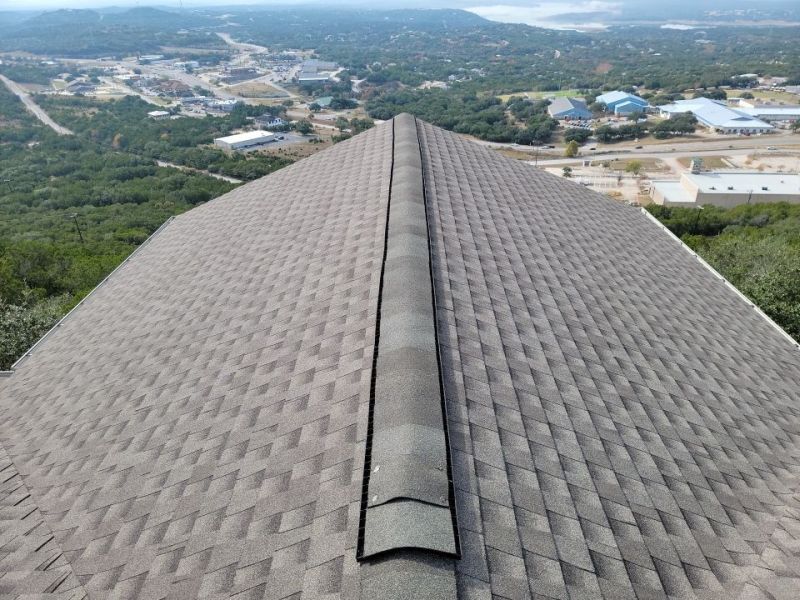 Find out what kind of warranty each roofing material offers 
When it comes to roofing materials, it is always important to consider the warranty offered by the manufacturer. After all, a new roof is a significant investment in your home and you want to ensure that you are protected in the event of any defects or issues. Depending on the material used, warranties can vary widely. For example, some manufacturers offer lifetime warranties on their asphalt shingles, while others only provide coverage for 10-20 years. Metal roofs often come with warranties ranging from 30-50 years, while slate and tile can offer warranties ranging up to 100 years. It is always a good idea to do your research and find out exactly what kind of warranty you can expect with each material option before making a final decision.
Research reputable roofers in Georgetown, TX to ensure quality workmanship
Finding a reliable roofer is no easy feat, especially if you want quality workmanship. If you live in Georgetown, TX, then you're in luck. The key is to do your research and find reputable roofers in the area. With a little bit of digging and some patience, you can locate a skilled and honest roofer who will provide you with exceptional service. From repairing leaks to installing new shingles, a professional roofer can handle it all. 
Know how to recognize signs that your roof may need repairs or maintenance 
Your roof is the shield that protects your home from harsh weather conditions and other external factors. However, with time, wear and tear may start to show, and your roof may require some attention. As a homeowner, it is crucial to know the signs that indicate your roof needs repairs or maintenance. These signs may include shingle damage, sagging or a leaky roof, or granules in your gutters. If you notice any of these signs, it's time to call a professional roofer to assess the state of your roof and provide necessary repairs before the problem exacerbates and becomes costlier to fix. 
Determine the necessary steps to take if you experience issues with your new roof
There's nothing more frustrating than investing in a brand new roof, only to encounter issues shortly thereafter. Whether it's a pesky leak or a shingle that just won't stay put, it's important to take action sooner rather than later. The first step you should take is to contact the roofing company who installed the roof. They should be able to identify the issue and provide you with guidance on how to address it. If the issue persists or if you're not satisfied with the response you receive, it may be necessary to contact a third-party contractor for a second opinion.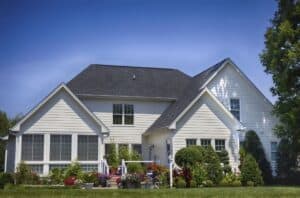 7200 Ranch Rd 2243, Georgetown, TX 78628, United States
(512) 844-1802