How to Put a Stop to Leaky Roofs – 5 Pro Tips From the Pros at Roof Repair Round Rock
Are you tired of the inconvenience and stress that comes with having a leaky roof? It's time to call in the experts at Action Roofing for roof repair Round Rock. With years of experience, our professionals have identified five essential tips for homeowners who want to prevent further damage to their roofs and ensure their homes are protected from harsh weather. Through regular maintenance, inspections, and quality material selection, these five pro tips will help put an end to frustratingly leaky roofs once and for all! Keep reading to find out what steps you need to take today!
Get the right materials – Use trusted brands and be sure to check for certifications 
When it comes to selecting materials for a project, it's important to ensure you're using only the best. That means turning to trusted brands that have a proven track record for quality and reliability. But it goes beyond just selecting a well-known name – you also need to verify that your chosen materials have the proper certifications. These ensure that your materials meet the necessary standards for safety, performance, and environmental impact. By doing your research and choosing wisely, you'll have the peace of mind that comes with knowing you're using materials you can trust.
Check your flashing – Make sure it's up-to-date and in good condition
One of the most important things you can do to keep your home's roof in good condition is to regularly check the flashing. Flashing is the material that seals the gaps between your roof and any other surfaces, like chimneys or vents. Over time, flashing can become worn down or damaged, allowing water to seep in and cause serious damage, like leaks or mold growth. That's why it's essential to make sure your flashing is up-to-date and in good condition. In addition to preventing water damage, checking your flashing can also help you catch any potential issues early on, before they turn into more costly repairs. So if it's been awhile since you last checked your flashing, make sure to do so soon- your roof (and wallet) will thank you!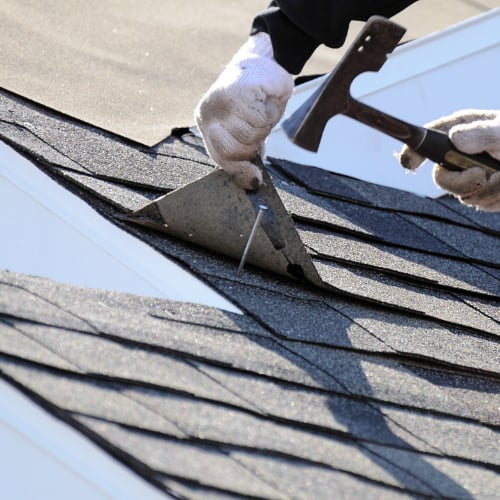 Inspect your shingles – Replace any that are broken, cracked, or missing 
Your home's roof is an integral part of its structure and requires attention from time to time. Inspecting your shingles regularly is one way to ensure your roof will last for many years. It's easy to forget about your shingles since they are high up, but broken, cracked, or missing shingles can lead to leaks and other damage. Replace any shingles that are in poor condition, and don't hesitate to call a professional if you're unsure of what to do.  
Clean out gutters and downspouts – Regularly remove debris so that water can flow freely 
One of the important tasks for maintaining your home is to clean out gutters and downspouts. When leaves and debris build up, it can cause water to back up and damage your roof, walls, and foundation. By regularly removing debris, you can ensure that water flows freely through your gutters and away from your home. This will also prevent clogs from forming in your downspouts, which can cause water to overflow and damage your landscaping. 
Contact an expert for help – If you're uncertain of what to do, hire an experienced roofing contractor in Round Rock
When it comes to roofing problems, it's always better to contact an expert for help rather than trying to fix them yourself. If you're uncertain of what to do, don't hesitate to hire an experienced roofing contractor in Round Rock. They have the necessary skills, knowledge, and equipment required to efficiently tackle any roofing issue. Not only will they identify the problem accurately, but they'll also provide you with the best solution to fix it.  
When it comes to roof repair, there are a lot of important details to think about. It's essential that you have the right materials and that your flashing is in good condition. Inspect your shingles regularly – and if anything appears broken or missing, replace it as soon as possible. Additionally, make sure you're cleaning out your gutters and downspouts on a regular basis, so that water can flow freely. Lastly, if you're feeling overwhelmed by any of these tasks, don't hesitate to seek help from an expert – an experienced roofer in Round Rock will be able to help with any repairs or replacements that need doing. With the right attention and care given to roof repair round rock issues, you can rest assured that your home's most important out layer of defense will remain strong for years to come.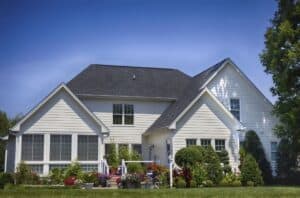 7200 Ranch Rd 2243, Georgetown, TX 78628, United States
(512) 844-1802