Looking for Residential Roofing Companies Near Me? Here's What to Look For
Are you looking for residential roofing companies near me? Finding the right one can seem daunting, with so many options available. With the right knowledge and advice, however, choosing an experienced and dependable roofer doesn't have to be difficult. In this blog post, we will guide what factors you should look for when selecting your residential roofing company – from certifications to insurance coverage and warranties. Whether your home requires minor repairs or complete re-roofing services, this guide will help equip you with everything you need to know to make sure that your job is done well without breaking the bank.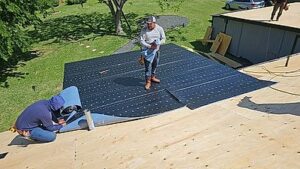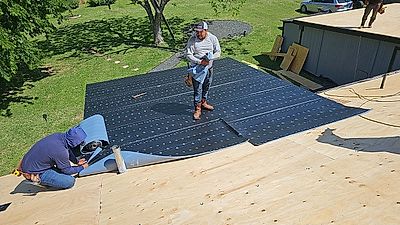 Look for an experienced company 
When it comes to choosing a company to work on your roof, experience is key. An experienced roofing company will have honed its skills over the years and will know how to handle any issues that may arise along the way. But not all experience is created equal. It's important to look for a company that has specifically been working in the roofing industry for a significant amount of time. Additionally, it's always a good idea to check out customer reviews before committing to any one company. 
Ensure they offer a range of services, including repairs, replacements, and maintenance
When searching for a service provider, it's important to ensure they offer a range of services to fit your needs. This includes not just repairs, but also roof replacements and maintenance to keep your equipment functioning properly. Finding a provider that offers a comprehensive suite of solutions can save you time and money in the long run, as you won't have to search for a new provider every time a different problem arises.
Ask about their warranties and guarantees to make sure you're covered if something goes wrong with your roof
In today's world, protecting your investment is crucial. Whether it's your home or business, you want to have peace of mind knowing that you're covered in case anything goes wrong. This is especially true when it comes to your roof. A damaged roof can cause a lot of headaches, not to mention expensive repairs. That's why you should ask about warranties and guarantees when choosing a roofing contractor. It's important to know what kind of protection you have in case there are any issues down the road. 
Make sure that the staff is knowledgeable and can answer any questions you may have about the process or materials used
As a customer, it is comforting to know that the staff handling your needs have the expertise to answer any questions you may have about the materials being used or the process being followed. Ensuring that the staff is knowledgeable about their craft is a given in any business, and it is especially important in industries that deal with complex processes and specialized materials. Getting the right information from courteous and well-informed individuals can make all the difference in terms of customer satisfaction.
Look for companies that use high-quality materials to ensure a long-lasting, efficient roof installation 
Your home's roof is essential to protecting both your family and your property from the elements. That's why it's crucial to choose a company that uses high-quality materials to ensure a long-lasting, efficient installation. Finding the right company can be a challenge, but it's well worth the effort. By choosing a roofing contractor that values quality, you'll enjoy a roof that performs at its best for years to come. Not only will it save you money in the long run, but you'll have peace of mind knowing that your home is well protected.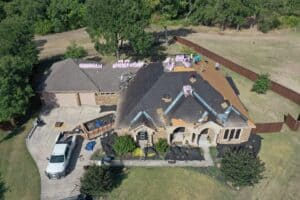 Check to see if they are insured 
Before beginning any project with a company, it's important to check if they are insured. This may not be the first thing on your mind when starting a project, but it can make a big difference. If an accident were to occur during the project, having insurance in place can help protect both you and the company. Without insurance, you could be left liable for any damages or injuries that may happen on your property. 
To sum it up, when you're looking for a good residential roofing company near you, make sure to do your research. Ask questions about their experience and customer reviews, range of services, warranties/guarantees, knowledge base, materials used, and insurance coverage. Taking the time to compare different options of residential roofing companies will help ensure that you pick one that can provide the highest quality services from start to finish. Choosing an experienced company with high-quality roof materials and great customer service will ultimately result in a strong, durable roof that will protect your home for years to come.
7200 Ranch Rd 2243, Georgetown, TX 78628, United States
(512) 844-1802