Essential Tips for Choosing the Best Residential Roof Repair Company
When it comes to roof repair, there is no job too big or too small for a residential roof repair company. Whether you need minor repairs like patching and sealing a leaky area, or more extensive repairs such as replacing entire sections of shingles or re-roofing an entire house, having the experts on your side can make all the difference in getting the job done properly. But with so many residential roof repair companies out there to choose from, how do you know which is right for you? That's why we've compiled this comprehensive list of essential tips to help you find an experienced and reliable team who can successfully carry out any residential roof repair project.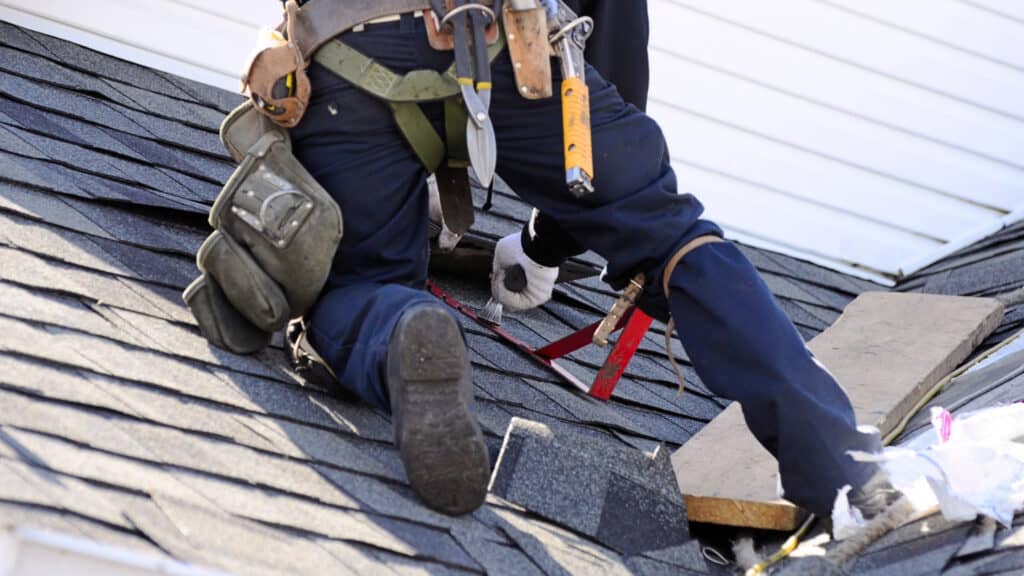 Research roof repair companies in your area to find a reputable one with a good track record
When it comes to repairing the roof of your home, you want to make sure the job is done right. But how do you find a reputable company that you can trust? Researching roof repair companies in your area is a great place to start. Look for companies that have a good track record of providing quality work and excellent customer service. 
Consider the type of roof you have and any special requirements it may have when selecting a company
Your roof is your home's first line of defense against the elements. It protects everything and everyone that is under it, so choosing the right company to take care of it is crucial. When selecting a company to work on your roof, it is important to consider the type of roof you have and any special requirements it may have. For example, a flat roof may require different skills and materials than a sloped roof with shingles. 
Get estimates from multiple companies so you can compare prices and services
When it comes to hiring a roof repair company for a service, it's always wise to get multiple estimates. Not only does this give you a better idea of the going rate for that particular service, but it also allows you to compare the services that each company provides. You may find that one company is offering additional services or a higher level of expertise, which can help you make a more informed decision based on your individual needs. Additionally, having multiple estimates gives you more bargaining power when it comes to negotiating prices. 
Ask friends and family for recommendations to find trusted professionals
When it comes to finding professionals you can trust, sometimes the best place to start is by asking those closest to you. Your friends and family can be a valuable resource for recommendations on reliable and trustworthy professionals. They can provide firsthand experiences with professionals they have worked with before and offer insight into the quality of their services. By tapping into this network, you may be able to find a professional who not only matches your needs but also has a proven track record of exceptional work. 
Check reviews online to see what other customers have said about the company 
In today's digital age, it's important to do your research before making any purchases or business transactions. One great way to gain insight into a company is by checking out their online reviews. By doing so, you can see what other customers have experienced and gauge if they were satisfied or dissatisfied with the company's products or services. Reading reviews can also help you identify any potential issues or red flags before you commit to working with a company.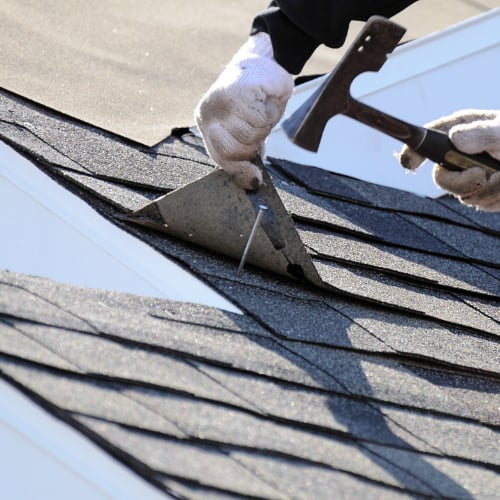 Look for certifications, such as roofing, contractor, or warranty certifications
When it comes to choosing a roofing contractor, it's important to look for certain certifications. These certifications can include roofing certifications, contractor certifications, or even warranty certifications. These certifications can give you peace of mind, knowing that the contractor you're working with is knowledgeable and has met certain industry standards. Not only can these certifications ensure quality workmanship, but they can also protect you as a homeowner and help you avoid costly mistakes. So next time you're in the market for a roofing contractor, be sure to do your research and look for those all-important certifications.
7200 Ranch Rd 2243, Georgetown, TX 78628, United States
(512) 844-1802