The Pros and Cons of Metal Roofing Austin TX
When it comes to choosing a roofing system for your home, metal roofing is becoming an increasingly popular choice in the Austin, TX area. With its longevity and resistance to the elements that this part of Texas knows all too well, metal roofing can offer considerable advantages over traditional asphalt shingle roofs. But how should you decide if metal roofing Austin TX is the right fit for your home? That's why we're here today – to discuss some of the pros and cons of this material so you can make an informed decision when replacing or building a new roof in Austin, TX.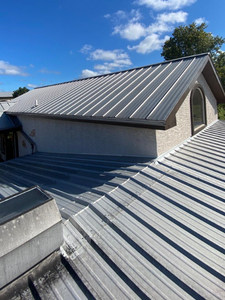 Advantages of Metal Roofing in Austin, TX
When it comes to roofing options, metal roofing is becoming an increasingly popular choice in Austin, TX for a variety of reasons. One of the biggest advantages is its durability, as metal roofs can withstand extreme weather conditions, such as high winds and hail storms, that Austin is known for. Another benefit is their fire resistance, which is especially important in an area with a high risk of wildfires. Additionally, metal roofing is energy efficient, helping to keep homes cool during hot Texas summers and reducing energy costs.
Disadvantages of Metal Roofing in Austin, TX
Although metal roofing is a popular option, it does have its disadvantages, especially in a place like Austin, TX. One of the biggest drawbacks is cost. Metal roofing is typically more expensive than other options, making it harder for homeowners to justify the investment. Additionally, installation difficulties can lead to increased labor costs and longer installation times, causing more inconvenience for homeowners. Another major issue is noise pollution – metal roofs can be quite loud during rain and hailstorms, which can be a nuisance for those living inside. Despite these downsides, metal roofing can still be a great option for some, as it is extremely durable and long-lasting. It's important to carefully consider the pros and cons before making a final decision.
Things to Consider Before Investing in Metal Roofing
If you're thinking about investing in a metal roof, there are a few things to consider before making the leap. One important factor is the warranty coverage of the roofing material. Make sure to thoroughly research the warranties offered by different brands and choose one that suits your needs and budget. Additionally, check out the maintenance requirements for a metal roof. While it is generally lower maintenance than other roofing materials, you'll still want to ensure that you have the time and resources to keep it in tip-top shape.
Pros and Cons of Different Types of Metal Roofing
When it comes to choosing the perfect roofing material for your home or business, different types of metal roofing options may come to mind. Aluminum, steel, and copper are all popular choices, each with its own unique features and advantages. While aluminum is lightweight and easy to install, steel is rust-resistant and durable. On the other hand, copper boasts an elegant and eye-catching appearance. However, it's important to weigh the pros and cons of each type before making a decision. Aluminum may dent easily, steel may require regular maintenance to prevent rust, and copper can come with a hefty price tag. Ultimately, it's all about finding the perfect balance between aesthetics and practicality for your roofing needs.
How to Find the Right Contractor for Your Metal Roofing Project in Austin, TX
If you're planning a metal roofing project in Austin, TX, hiring the right contractor is crucial. Not all contractors are created equal and you want to make sure you choose one who has the right skills and experience to get the job done right. So how do you find the perfect contractor for your needs? Start by researching companies in your area and checking their references and reviews. Meet with potential contractors in person to assess their communication skills and evaluate their level of professionalism. Ask for a detailed estimate of the project cost and timeline, and be sure to ask about their experience working with metal roofing specifically.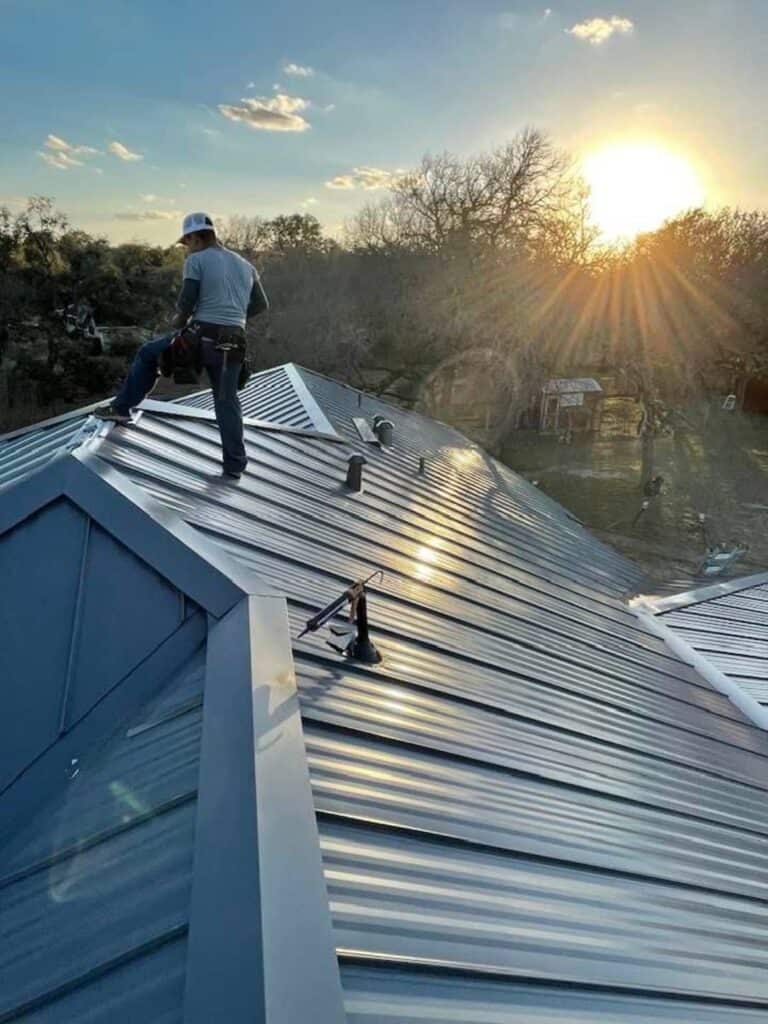 7200 Ranch Rd 2243, Georgetown, TX 78628, United States
(512) 844-1802