Metal Roofing Austin Texas: Why Metal Roofing Is the Hottest Trend in Cold Austin Texas
A trend is sweeping through the city of Austin, Texas and it's hotter than summertime in the Lone Star state. Metal roofing Austin Texas has become one of the most popular choices for homeowners and even marketers looking to install a new roof on their homes or buildings. Despite its many advantages like increased fire protection, longer life expectancy, energy efficiency, weather resistance capability, curb appeal enhancement and ease of maintenance; there are still powerful reasons why metal roofs have taken over as one of the most requested materials in Austin's housing scene. Keep reading to get all the details on why this hot trend is taking off in cold Austin!
Overview of the Benefits of Metal Roofing 
When it comes to your home, protecting it properly is top priority. One of the best ways to ensure this is by having a metal roof installed. Not only are metal roofs durable and long-lasting, but they also provide a host of other benefits. Metal roofing is very energy efficient and can even help lower your energy bills. Additionally, they are fire-resistant and can withstand extreme weather conditions, making them perfect for areas prone to natural disasters.    
A Look at the Different Types of Metal Roofing Available 
When it comes to roofing materials, metal has become a popular option due to its durability, longevity, and energy efficiency. However, there are different types of metal roofing available, and choosing the right one can be overwhelming. One option is corrugated metal roofing, which is known for its strength, affordability, and rustic appearance. Standing seam metal roofing, on the other hand, offers a sleek and modern look, with its concealed fasteners and interlocking panels. Another type is metal shingle roofing, which mimics the look of traditional shingles while providing the benefits of metal.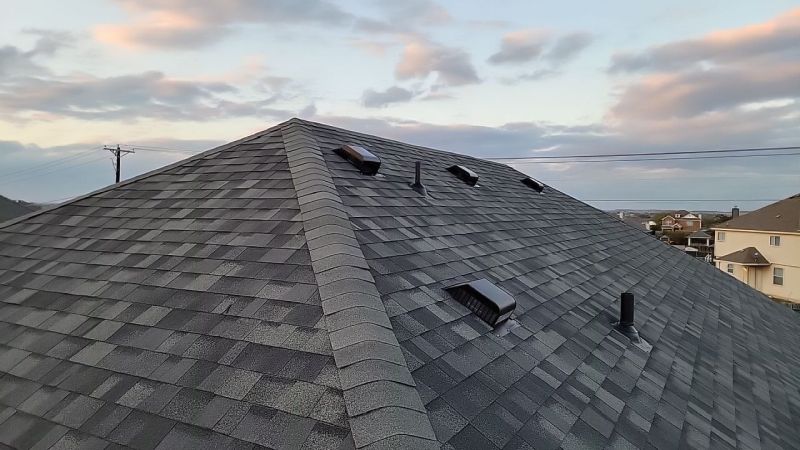 How to Choose the Right Metal Roof for Your House 
Choosing the right metal roof for your house can be a daunting task, but with the right information, it can be smooth sailing. Firstly, consider the climate of your area. Are winters harsh? Does it rain a lot? Consult with professionals to see which materials hold up best under those conditions. Next, think about the look you want to achieve. A metal roof can come in a range of colors and designs, so take your time to pick your preference. Another important consideration is your budget. 
Advantages of Installing a Metal Roof in Cold Climates 
When it comes to roofing options, metal may not be the first material that comes to mind. However, installing a metal roof in a cold climate can provide numerous advantages. For one, metal is an excellent conductor of heat, meaning it can quickly shed snow and ice buildup, preventing structural damage. Additionally, metal roofs are known for their durability, with some lasting up to 50 years or more. This can save homeowners a significant amount of money in repair and replacement costs over the long run. Metal roofs are also incredibly energy-efficient, reflecting sunlight and reducing heating costs during colder months. 
Tips for Maintaining Your Metal Roof in Austin Texas 
Maintaining your metal roof in Austin Texas can be a daunting task, but it's worth the effort to extend the life of your home's roof. One valuable tip is to inspect your roof every few months for any signs of damage or wear and tear. This can include looking for loose or missing screws, rust spots, or areas where the paint has chipped away. Frequently clearing off debris such as leaves or branches can also help prevent damage to your roof.  
Pros and Cons of Installing a Metal Roof in Colder Climates
Homeowners living in colder climates may often encounter the question of whether or not to install a metal roof. While metal roofs can be incredibly durable and long-lasting, they come with their own unique set of pros and cons. On the one hand, metal roofs are resistant to snow and ice damage, making them an ideal choice for homes that experience harsh winter weather. They are also lightweight and low-maintenance, meaning that they require fewer repairs and replacements over time. However, metal roofs can also be more expensive upfront compared to other roofing options, and they can also be noisy during heavy rainfall or hail storms.  
Metal roofing has a variety of advantages from durability to energy efficiency, and can work in different climates and for different types of buildings. From choosing the right kind for your house to maintaining it during extreme temperatures, there are many factors to consider when investing in a metal roof. In cold climates such as Austin Texas, careful upkeep is key to ensuring your metal roof protects your home and stands up to wear and tear. With proper care and maintenance you can benefit from many years of protection from the elements while also enjoying lower energy costs.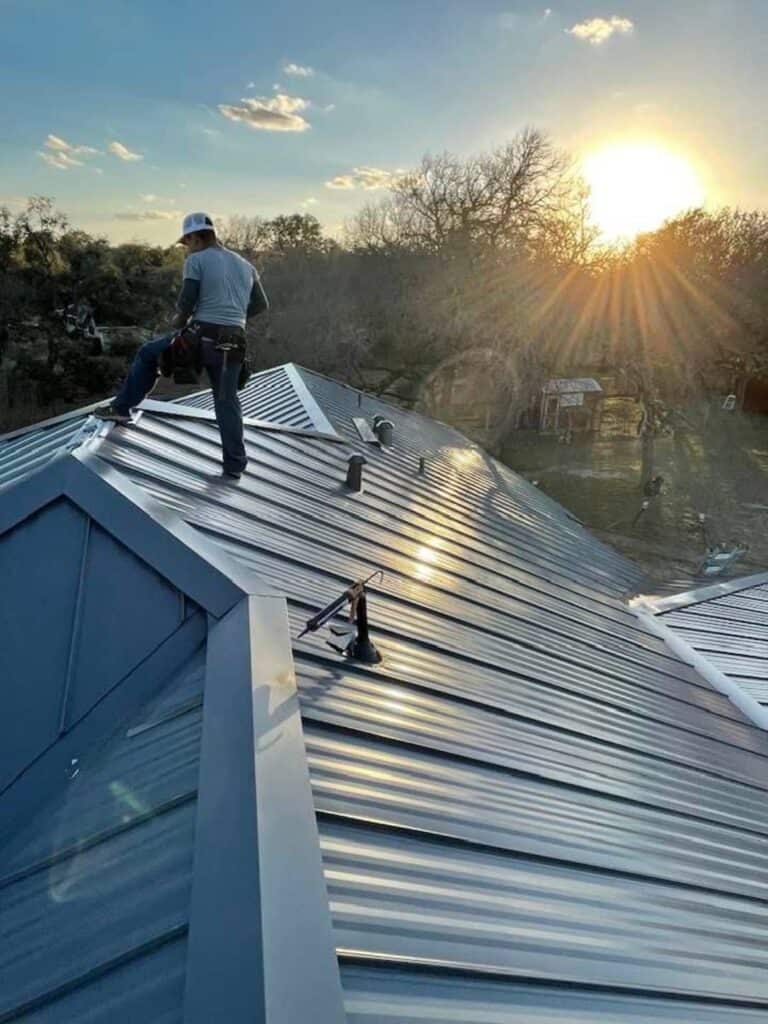 7200 Ranch Rd 2243, Georgetown, TX 78628, United States
(512) 844-1802