Emergency Roof Repair Near Me Austin TX
It can be totally panic-inducing when you discover that your roof is damaged and in need of repair. Unexpected weather can damage even the most reliable roofs, leaving homeowners scrambling to search for emergency roof repair near me Austin TX. The good news is that help is out there – all you have to do is know how, where, and who to turn to. This guide will cover everything from what kinds of emergency situations are typical with roof repairs, information on experienced professionals in the field, tips on finding a cost-effective solution quickly, and more! Read on for all the details related to locating top-notch emergency roof repair services nearby Austin TX.
Understand What Roof Damage Could Mean to Your Home 
Roof damage can turn your beloved home, a sanctuary for making cherished memories with loved ones, into a nightmare. What may start as a seemingly minor issue can quickly escalate, resulting in dire consequences? Think of leaks that stain and deteriorate your ceilings and walls and the breeding ground for mold. Roof damage can wreak havoc on your precious abode, compromising its structural integrity and putting your family's safety and comfort at risk.
That's why it's absolutely critical to recognize the signs of roof damage and take swift action. By promptly addressing these issues, you can prevent further damage and ensure the long-term well-being of your home and family.
Remember, your home is more than just a shelter; it's a sanctuary where you create treasured moments. So, don't let roof damage overshadow those memories. Stay proactive, protect your investment, and enjoy the peace of mind that comes with a healthy, secure roof.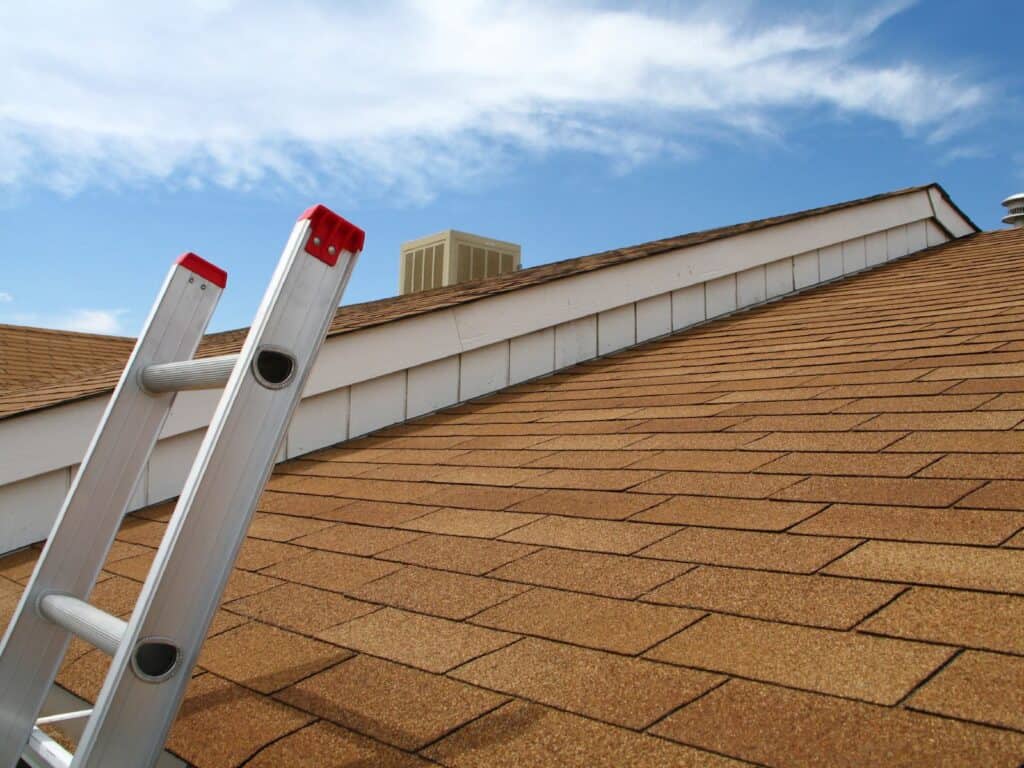 Research Local Emergency Roof Repair Companies 
When it comes to roofing emergencies, having a reliable local company that you can count on is crucial. Not only will they respond promptly during leaks or storm damage, but they'll also understand the unique challenges posed by your area's weather and building codes. To research emergency roof repair companies in Austin TX, reading online reviews from past customers is highly recommended. 
Additionally, you can check with your local Better Business Bureau to ensure there are no filed complaints against the companies you're considering. Taking the time to conduct thorough research now will provide you with peace of mind, knowing that you'll be prepared should a roofing emergency arise.
Emergency roofing can happen unexpectedly, and having a dependable company to rely on can make all the difference. Imagine waking up to a leaking roof or storm damage compromising your home's integrity. With a trusted local company at your service, you won't have to fret. They will swiftly address the issue and put your mind at ease.
Moreover, local emergency roof repair companies are well-versed in the challenges specific to your area's weather conditions and building codes. This expertise ensures that repairs are not only effective but also compliant with regulations. By choosing a company that understands these nuances, you are taking a proactive step toward safeguarding your home.
To find such a reliable company, consider reading online reviews from previous customers. Their first-hand experiences can provide valuable insights into the quality of service and customer satisfaction. Another helpful resource is the local Better Business Bureau, where you can check for any lodged complaints against the companies you are evaluating. This comprehensive research process will equip you with the necessary information to make an informed decision.
Get Quotes Before Hiring a Contractor 
When it comes to emergency roof repairs near me, finding a reliable and skilled contractor is crucial. However, don't settle for the first contractor you come across. Take the time to gather quotes from multiple contractors before making a decision. Not only will this help you compare prices, but it will also ensure that you receive the highest quality job for your money. Additionally, requesting quotes gives you the perfect opportunity to address any questions or concerns you may have about the repair process.
By investing the time to gather quotes, you can make an informed decision and trust that your roof repair is in capable hands. Remember, your roof is an integral part of your home's safety and stability. Don't leave its repair to chance. Find an experienced roof repair contractor who will prioritize your needs and deliver exceptional results.
When researching potential contractors, consider their reputation, credentials, and customer reviews. Look for contractors who specialize in emergency roof repairs and have a proven track record of success. It's also worth asking for recommendations from friends, family, or neighbors who have recently had their roofs repaired.
Don't rush into a decision when it comes to emergency roof repairs. Take the time to gather quotes, ask questions, and choose a contractor who will provide the best value for your investment. By doing so, you can have peace of mind knowing that your roof repair will be handled professionally and efficiently.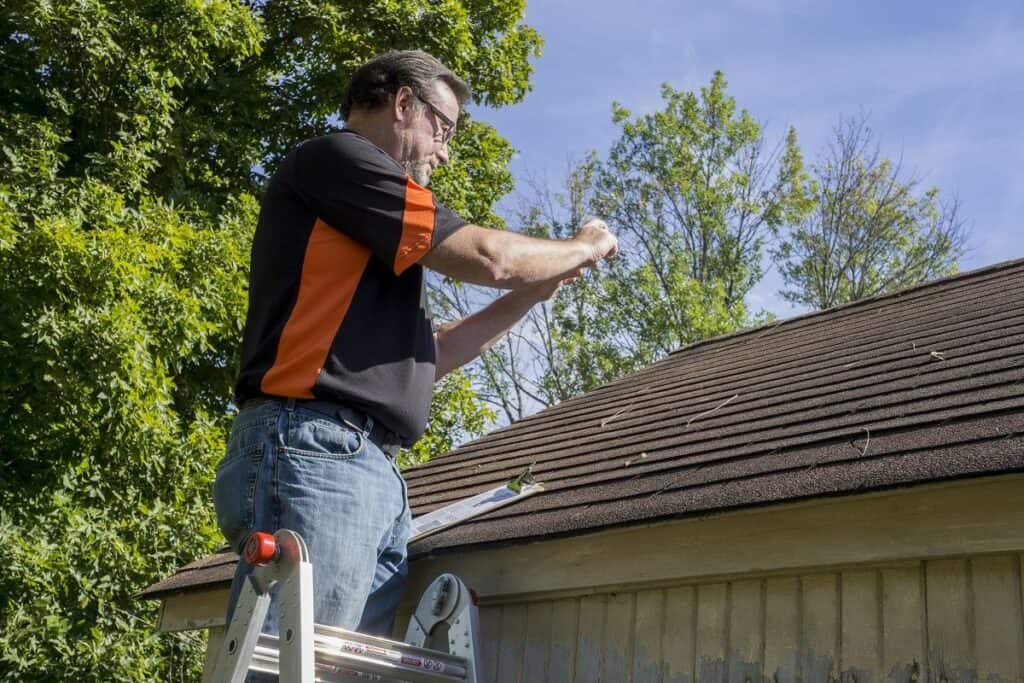 Inspect the Roof for Potential Problems Yourself 
As a homeowner, ensuring the integrity of your home should always be a top priority. Your roof, being the first line of defense for both your family and investment, plays a crucial role. However, oftentimes, it's only given attention when serious issues surface, leading to costly emergency repairs. To avoid such situations, you can take matters into your own hands by inspecting your roof regularly.
By dedicating some time to thoroughly examine your roof, you can identify and address potential problems before they escalate. Wondering where to start? Grab a ladder and take a closer look. A proactive approach can save you from unnecessary expenses and headaches in the future.
But what if you need professional assistance? Say you're in need of emergency roof repair nearby. A quick online search can easily guide you toward reliable solutions. Remember, being proactive and attentive to your roof's condition can go a long way in safeguarding your home and well-being.
Investing effort into maintaining your roof's health ultimately ensures the long-term stability of your property. Let this serve as a reminder that a little inspection today can save you from major trouble tomorrow. Stay proactive, and let your roof continue to protect you with unwavering strength.
Find a Professional Roofing Company Near You to Handle the Job 
When you find yourself in need of emergency roof repairs, it is crucial to locate a professional and experienced company. This not only ensures that you get the best value for your money but also guarantees that the repair job is done correctly and meets all necessary standards.
To begin your search, take advantage of the wealth of information available online by reading reviews from past customers who have had their roofs repaired. This will give you valuable insights into the quality of service, customer satisfaction, and more. Additionally, reach out to your friends and family for recommendations of reputable roofing companies in your area.
When evaluating contractors, remember to consider important factors such as credentials, reputation, pricing, and any other aspects that may impact your decision. Don't hesitate to ask plenty of questions and request quotes from your chosen companies to ensure you are making an informed choice.
Regardless of the roofing company you choose, they should have the expertise and capability to handle any emergency repair job with ease. With their knowledge and proficiency, your roof will be restored to top condition, providing you with peace of mind for many years to come.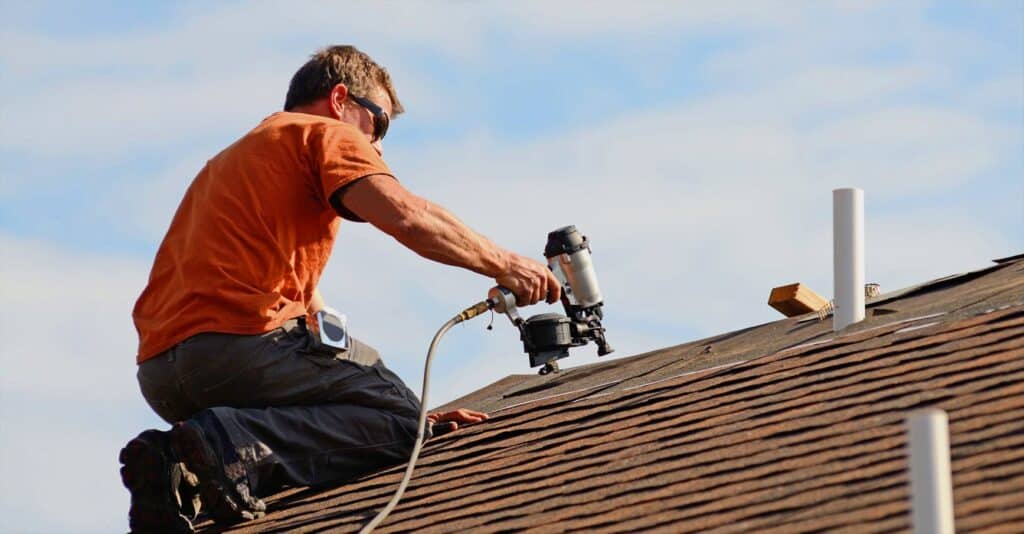 Understand the Warranty Details of Your Emergency Roof Repair Service
Choosing emergency roof repair services requires a comprehensive understanding of the warranty details to ensure you make informed decisions. By having a warranty, you can protect yourself from unexpected expenses and gain peace of mind, knowing your roof is safeguarded in case of any mishaps. 
Before committing to any contracts, take the time to review the warranty thoroughly and inquire about any uncertainties you may have. Familiarize yourself with the coverage, exclusions, and duration of the warranty. Understanding these crucial details will significantly impact the durability and dependability of your roof, allowing you to make the best choices for its longevity.
In addition, it's important to engage with reliable providers who have a reputation for delivering exceptional emergency roof repair services. Conduct thorough research, read customer reviews, and consider seeking recommendations to ensure you partner with professionals who prioritize quality and customer satisfaction.
Remember, overlooking the importance of a comprehensive warranty can lead to unforeseen costs and potential complications down the line. So, invest the time and effort to understand the warranty terms and conditions before finalizing any agreements, and prioritize the welfare of your roof for years to come.
It's important to move quickly when it comes to emergency roof repair, but don't move too quickly. Do your research and make sure that you're getting the best service possible for the best price. Understand what is going on with your roof and explore all of the options instead of just running to hire a roof repair contractor without taking other aspects of service into account. With care and consideration taken, you can be confident that you'll have a safe and secure home in no time. While roof damage can seem intimidating at first, having an action plan in place should help give you continued peace of mind about the safety and structural integrity of your property.