Does Home Insurance Cover Storm Damage to Roof? Explore the Essential Things You Need to Know
Does home insurance cover storm damage to roof? When it comes to home insurance and determining what coverage exists for your roof in the event of storm damage, many homeowners can find themselves feeling overwhelmed. After all, understanding the intricate details of home insurance is no easy task. But understanding these essential things can be critical when dealing with a difficult situation like storm damage to your roof, ensuring that you get the coverage that you need or are eligible for. In this blog post, we'll go over some important information about assessing whether your policy covers roof repair from storms, explore key elements of the process and help provide peace-of-mind so that you know exactly what's covered should any type of storm damage occur.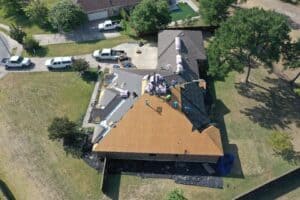 What is Home Insurance and What Does it Cover
For many, a home is much more than just a house – it's a sanctuary where families make memories and find comfort. And just as we go to great lengths to safeguard our homes, it makes sense to protect them financially as well. That's where home insurance comes in. Essentially, home insurance is a type of indemnity coverage that provides financial protection in the event of damage or loss to your property. From natural disasters to theft and vandalism, home insurance can help to offset the costs of repairing or rebuilding your home, as well as replacing your personal belongings. It's important to note that not all policies are created equal, so it's crucial to read the fine print and understand exactly what your policy covers. That way, you can have peace of mind knowing that your home – and all that it represents – is well protected.
How Does Home Insurance Protect Against Storm Damage to Your Roof
As a homeowner, protecting your home and family is a top priority. One of the most important elements of your home that requires protection is your roof. Storm damage can wreak havoc on your roof, from stripped shingles to complete collapse. This is where home insurance comes in. Home insurance can provide coverage for storm damage to your roof, including repair and replacement costs. Without this coverage, replacing your roof after a storm can quickly become a financial burden. It's important to review your home insurance policy to understand what type of coverage you have for storm damage to your roof, and make any necessary adjustments to ensure you and your home are adequately protected.
Determining if Your Roof is Covered Under Homeowners Insurance
Your roof is a vital part of your home's structure, protecting it from the elements day in and day out. That's why it's important to know if your roof is covered under your homeowners insurance. While policies and coverage can vary, generally speaking, most standard homeowner insurance policies will cover damage caused by things like fire, extreme weather, and falling debris. However, you'll want to make sure you read your policy thoroughly and speak with your insurance agent to ensure you have the appropriate coverage for your specific situation. So don't wait until disaster strikes to find out if your roof is protected – take a proactive approach and get the information you need now.
Are There Additional Types of Coverage Available?
When it comes to protecting your roof from storm damage, there are several types of coverage options available. Depending on your policy, you may have access to additional coverage like wind and hail insurance or even flood insurance. These policies can help provide additional protection against risky weather conditions that could potentially damage your roof and require expensive repairs. It's important to speak with your insurance agent to discuss your policy and learn more about the available coverage options.
How to Make a Claim for Storm Damage to Your Roof 
Storm damage to your roof can be a frustrating and stressful situation. Whether it's high winds or hail, the aftermath can leave a significant impact on your home. Making a claim for storm damage is a necessary step in getting your roof repaired quickly and efficiently. Make sure to document the damage thoroughly with photographs and notes to provide sufficient evidence for your claim. Contact your insurance company as soon as possible and provide them with the documentation to start the claims process. An adjuster will be sent to assess the damage to your roof and determine the amount of coverage you are entitled to. Remember, making a claim for storm damage is an important step in protecting your home and ensuring it is safe for you and your family.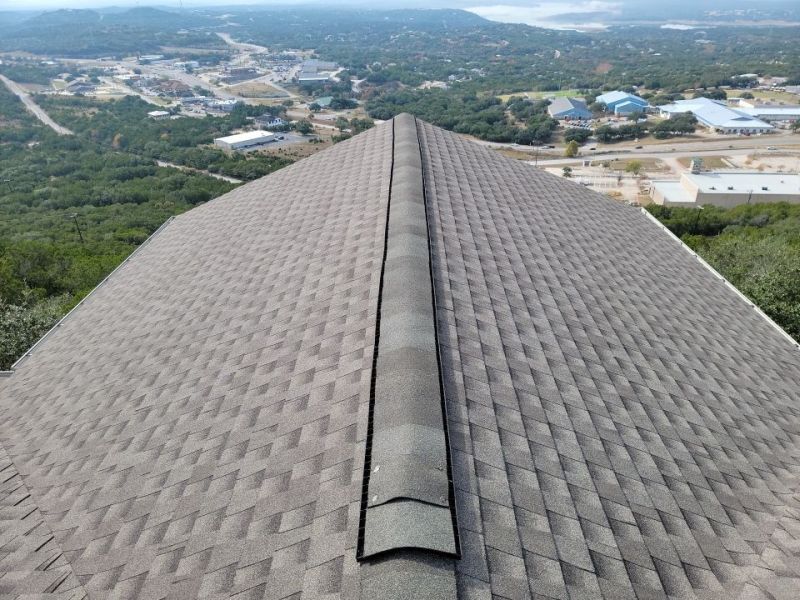 7200 Ranch Rd 2243, Georgetown, TX 78628, United States
(512) 844-1802