Tips for Choosing a Reputable Austin Storm Damage Roof Repair Contractor
If your home or business has recently been damaged by extreme weather in and around the Austin area, you're likely looking for a reputable storm damage roof repair contractor to help fix up the mess. Making sure that your damaged roof is repaired correctly with quality materials is essential, as it can impact the safety of those living and working under that roof. At the same time, you want to be sure that the contractor you choose offers fair prices for their services. With these considerations in mind, we are here to provide information on how to find a reliable Austin storm damage roof repair contractor so that you can get back on track quickly!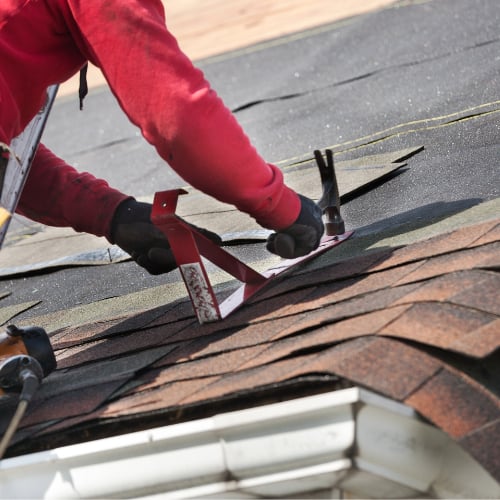 Gather referrals from friends, family, and neighbors who have recently hired a roof repair contractor 
When it comes to finding a reliable roof repair contractor, word of mouth can be a powerful tool. Your friends, family, and neighbors who have recently had roof repairs done are a great source of referrals. Not only can they provide insight into the quality of work and professionalism of the contractor, but they may also be able to offer valuable advice on the repair process itself. By gathering referrals from those you trust, you can feel more confident in your choice of contractor for your own roof repair needs. So, don't hesitate to reach out to your network and ask for recommendations – it could save you time, money, and headaches in the long run.
Do your research – read reviews and look at pictures of past work online
Another great way to narrow down your list of potential contractors is to do some research online. Many reputable storm damage roof repair contractors in Austin will have a presence on the web, and reading through online reviews can be a great way to get an idea of how satisfied other customers were with the quality of work that was provided. You should also look for pictures of past projects that the contractor has completed in order to get an idea of the range and quality of their services. All of this information should help you make a more informed decision when it comes time to choose your storm damage roof repair contractor.
Ask for references and contact those references to get a better idea of the contractor's quality of work 
When it comes to choosing a contractor for your roof repair job, it's important to do your due diligence. One step you can take to gain a better understanding of the contractor's work quality is to ask for references. Don't just ask for a list and leave it at that, though. Take the time to actually contact those references and ask about their experience with the contractor. This will give you some insight into what it's like to work with them, and whether or not they deliver reliable, high-quality work. Remember, investing time in researching and selecting the right contractor can help ensure that your roof repair job is done right the first time.
Make sure that the contractor is licensed and insured  
Another important factor to consider when selecting a storm damage roof repair contractor in Austin is whether or not they are properly licensed and insured. Be sure to ask the contractor for proof of their insurance coverage and any relevant business licenses. This will help protect you from liability if something should go wrong during the repair process, so it's obviously an important consideration. Don't be afraid to ask questions and seek clarification on any documents you are given; it's better to be safe than sorry. 
Get quotes from multiple contractors for comparison purposes when hiring  storm damage roof repair contractor 
Finally, it's always a good idea to get quotes from multiple contractors when you are looking to hire a storm damage roof repair contractor in Austin. This will give you an opportunity to compare prices and services so that you can make the best decision for your specific needs. Don't be afraid to ask questions about materials and labor costs; this information can help you evaluate which contractor offers the best value for your money. By taking the time to do some research and comparison shopping, you can make sure that you make an informed decision about who will be doing work on your roof.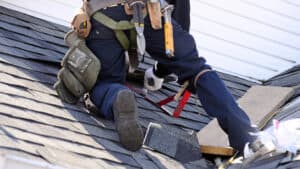 7200 Ranch Rd 2243, Georgetown, TX 78628, United States
(512) 844-1802